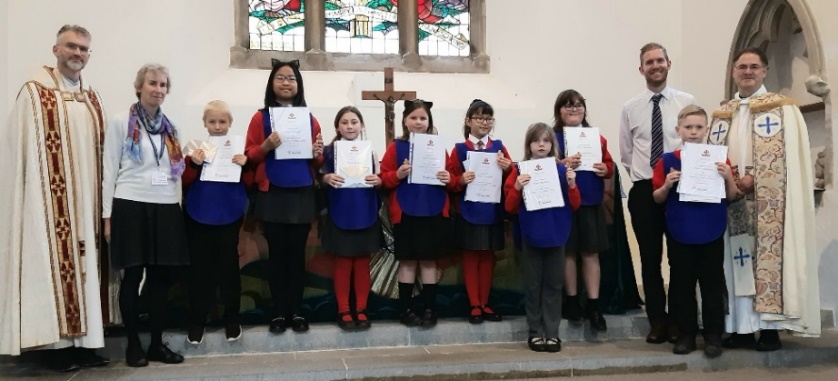 The growing younger team includes people with a passion for serving children, families and young people.
We offer christenings in both our churches and love to support families as they celebrate the birth of a child.
There are two schools in our benefice one of which is a church of England primary school. - St John's Primary School
We have a direct responsibility to support this school with governance, education and care for the staff, children and families. In addition we support West Buckland Primary School in all sorts of ways.
Members of our churches are involved in supporting schools, families and young people through
School Chaplaincy
Regular assemblies and an Open the Book Ministry Team
School services, lessons and celebrations in our church buildings
Pastoral care
Governance
Shared community events, partnerships and projects
Pupil chaplaincy programme
Enabling intergenerational links with the elderly in our communities
Running Christmas, Easter and outdoor experiences to live and tell the Christian story
Offering after school clubs
Resources for children's ministry are available from St Jhon's church: craft materials, puppets, Godly Play, toys and books
Supporting christening families
We would love to develop these ministries and our work with young families in the coming year.
If you are interested in praying for this team or finding out how you can be involved, please contact
Helena Power School Chaplaincy 07914 562101
Jackie Buttrick Open the Book 07971 108206